Prince William To Join Kate On Caribbean Vacation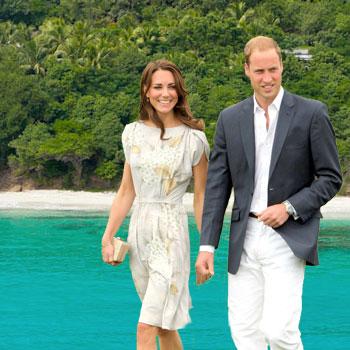 Prince William is getting ready to take off his military uniform and jump into his swim trunks for a vacation in the Caribbean with his princess bride.
Kate is already on the island of Mustique with several members of her family. William is expected to join them later this weekend for what will be his last break from his search and rescue team before a six week-long assignment to the Falkland Islands.
Article continues below advertisement
Mustque is a private island where the rich and famous can rent one of 74 villas or stay in a boutique hotel without fear of paparazzi swarming them. There are nine different beaches, a spa and tennis courts.
The island has been a favorite of the British royal family since Princess Margaret made it famous in the 1960s. William's parents Princess Diana and Prince Charles vacationed there, and the Middleton family are regulars.