Mindy McCready's Drug Counselor Says Boyfriend's Suicide 'Pushed Her Over The Edge'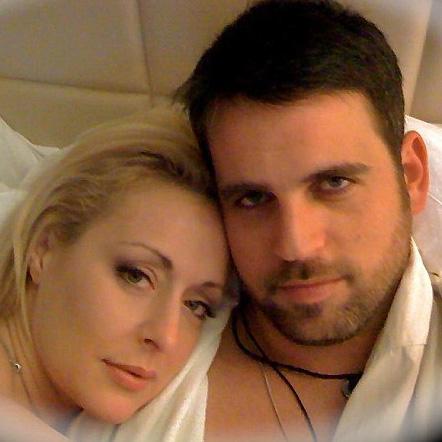 The tragic suicide of Mindy McCready's boyfriend a month ago pushed the country singer over the edge and caused her to take her own life, according to drug counselor Bob Forrest who worked with the late star on Celebrity Rehab, RadarOnline.com is exclusively reporting.
"I never thought Mindy would take her own life. I always thought if she died it would be at the hands of another because of her past physically abusive relationships with men," Forrest, a certified chemical dependency counselor, tells RadarOnline.com in an exclusive interview.
Article continues below advertisement
"Mindy had lost custody of her kids before and didn't kill herself then. I absolutely believe that Mindy's boyfriend David Wilson's suicide a month ago pushed her over the edge and caused her to take her own life. This was someone that Mindy had a history and a child with, and they seemed to be working through their issues. It's just so sad that she took her own life."
As RadarOnline.com previously reported, police said McCready shot herself in the head on the porch of her Heber Springs, Ark. home — in the exact spot Wilson had been discovered dead on January 13 from a gunshot wound.
In the 36 days between Wilson's and McCready's deaths, the despondent singer was ordered into a treatment facility for mental health and alcohol abuse issues, after her father Tim gave a statement to the court detailing his daughter's extensive substance abuse struggles in an effort to have her children removed from her care.
Tim told the court Mindy had stayed in bed for three weeks after Wilson's death, sleeping all day and mixing alcohol and prescription pills in the evening. He added she was "not bathing or even helping take care of her 2 children." The children were placed temporarily in foster care in Arkansas.
Article continues below advertisement
Before fatally shooting herself, McCready shot and killed her dog, and Forrest explains what he believes to be the reasoning behind what many have called a cruel and unnecessary final act.
"It was rage and anger that caused her to do that," he says. "Mindy obviously wasn't in her right mind when she picked up the gun on that night. She had underlying psychiatric issues and an addiction to alcohol and prescription drugs -- and it was the perfect storm of events colliding all at once."
And, he slams critics that blame McCready's appearance on Celebrity Rehab for contributing to her death. "It's absolute nonsense to blame Celebrity Rehab," Forrest, who has been sober for almost seventeen years, says. "Mindy was on the show almost 3 1/2 years ago for 18 days, and we successfully detoxed her from alcohol in a controlled and safe environment. We were helping her, but you can't force someone to stay sober.
Article continues below advertisement
Mindy McCready's Tragic Last Days Leading Up To Her Suicide
"The take away message from Mindy's tragic death is anyone contemplating suicide, or battling drugs or alcohol, reach out to someone in your life that you trust, a confidante, clergy member...tell them you need help. The person that is sick needs to ask for help and seek out somebody that loves you. Asking for help is a big part of the battle, but once it's done, it makes a huge difference in that person's life."
If you, or anyone you know, is struggling with thoughts of suicide, please immediately seek help -- you can speak with a skilled, trained counselor at a national Suicide Prevention Lifeline crisis center in your area, anytime 24/7 -- call 1-800-273-TALK (8255)