Exclusive
Lindsay Lohan 'Begged' Pal To Lend Her NYC Pad — Was 'Humiliated' By Reports Of Living With Mom!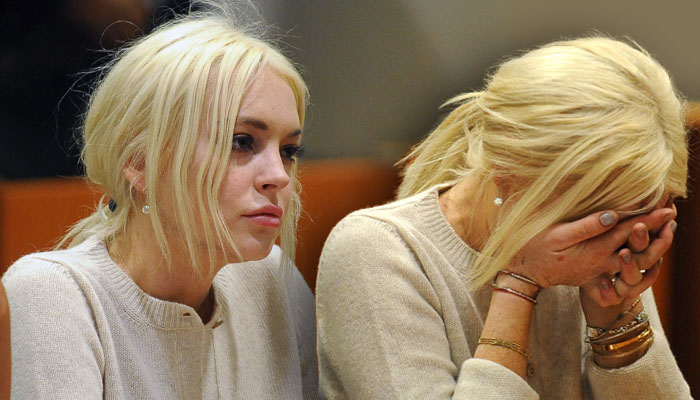 Lindsay Lohan was so "humiliated" after reports broke that due to her dire financial situation she had been forced to live at home with mom, Dina Lohan in Long Island, New York, that she begged a wealthy pal to let her temporarily crash at their New York apartment, RadarOnline.com is exclusively reporting.
As previously reported, Lindsay moved back into the family house – taking the same small bedroom next to her mom's, she had during her teens – because : "She's flat-out broke and can't even afford to rent a two-bedroom apartment in North Hollywood," an insider said, adding the Liz & Dick star wouldn't be able to pass a credit check or come up with the cash for a deposit at this time.
Article continues below advertisement
"Lindsay was absolutely mortified and humiliated over the reports she was living back at home with Dina," a source tells Radar. "She was thoroughly embarrassed that people knew how bad her finances are and exactly how broke she is. She immediately begged a friend to let her crash at their apartment in Soho. It's only a matter of time though before Lindsay wears out her welcome, as inevitably always happens, because she is a total slob and smokes like a chimney . She is still trying to get her own place, but she's totally broke , and has beyond horrible credit -- right now, she probably couldn't even get a library card. Lindsay's bank accounts are still frozen by the IRS because she owes almost $300k in back taxes."
Meanwhile, it looks like Lindsay found a new free of charge crash pad just in time!
As RadarOnline.com previously reported , the 26-year-old and her mercurial mom , 50, were served by Chase Bank on Thursday, informing them of intent to foreclose on the family's $1.3 million Long Island mansion. The process server told the NY Post that the delivery was in regards to a mortgage issue involving the cash-strapped show biz family.
Dina's financial problems have been well-chronicled throughout the years, as the show biz parent, who is reported to be more than $1 million in the red, was previously on the brink of foreclosure both last year, and in 2005.
The mother and daughter duo clashed last fall over $40,000 Lindsay loaned Dina to dodge the bank repossessing the home.