Lindsay & Dina Lohan Presented With Court Docs In Foreclosure Of Long Island Mansion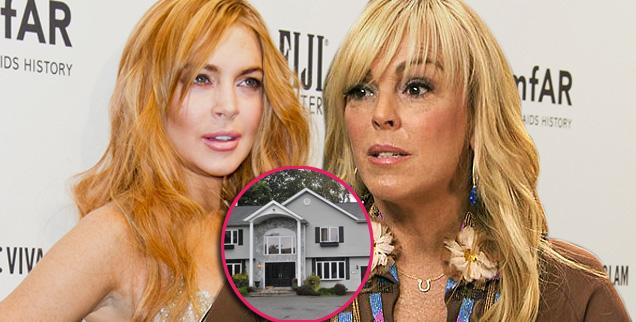 Article continues below advertisement
The process server who delivered the documents told the NY Post that the delivery was in regards to a mortgage issue involving the cash-strapped show biz family.
As we previously reported, Lindsay moved back into the Merrick, New York home - taking the same bedroom she had during her teens - because she's "flat-out broke and can't even afford to rent a two-bedroom apartment in North Hollywood," an insider said, adding the Liz & Dick star wouldn't be able to pass a credit check or come up with the cash for a deposit at this time.
"In the past, Lindsay has managed to rope in another person to co-sign on leases because her bad credit means she can't get approved in her name alone," the insider told RadarOnline.com exclusively. "However, she couldn't find anyone willing to do that now as she has burned so many of her friends and associates."
Dina's financial problems have been well-chronicled throughout the years, as the show biz parent, who's reportedly more than $1 million in the red, was previously on the brink of foreclosure both last year, and in 2005.