Curvier Body, Darker Hair, Bangs…LeAnn Rimes Provokes Pregnancy Rumors With New Look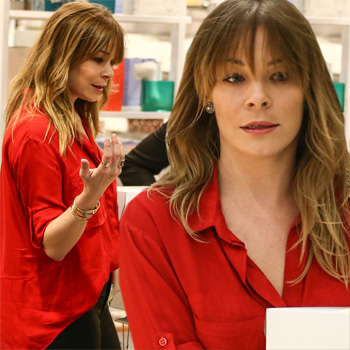 LeAnn Rimes had the look of love – and pregnancy – this Valentine's Day!
The 30-year-old country singer, who has drastically changed up her look in the last month and added some swerve to her curves, was definitely in the spirit for the most romantic day of the year on Thursday, picking up some baked goods and beauty supplies near her new Calabasas home – and RadarOnline.com has the photos.
Wearing an oversized red blouse that covered up her midsection with leather pants and boots, LeAnn showed off her new "banged up" facial fringe and darker locks as she picked up goodies to prepare for Valentine's Day with her husband Eddie Cibrian.
Article continues below advertisement
LeAnn has been provoking pregnancy chatter over the last month with her new look, which includes her darker hair, healthier looking body and brand new bangs.