Oh, Baby! 16 Stars Who Are Pregnant & Bumpin' In 2013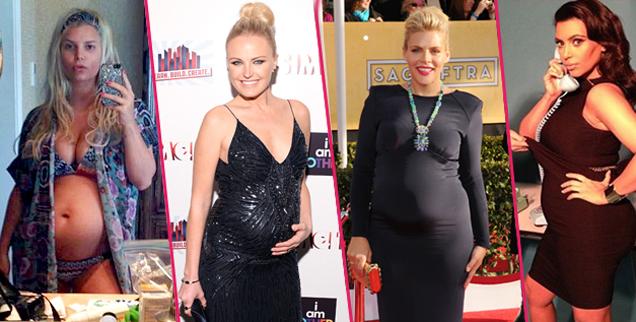 Is a baby bump the hottest celebrity accessory of the year?
It's only February, and already there are tons of stars expecting babies in 2013! From first time moms-to-be to pregnancy pros, RadarOnline.com has photos and details about 16 of the most talked about baby bumps and buns in the oven right now..
Jessica Simpson and CaCee Cobb have been best friends for years, so isn't it convenient that they will be welcoming babies within months of each other? After Simpson revealed that she and Eric Johnson are expecting their second child together, Cobb announced that she and her new husband, Donald Faison, also have a baby on the way.
Article continues below advertisement
It's pretty cute that sisters Penelope and Monica Cruz are both with child! Monica, who is pregnant via a surrogate, and Penelope, who is reported to be preggers with her second child by husband Javier Bardem, will definitely have a fun time raising kids that are almost exactly the same age!
And nothing is more exciting than a royal baby! The world was thrilled when Kate Middleton and Prince William announced the coming of the heir to the British throne, who is sure to set baby clothes trends for years to come.