Bardem Bebe On Board! Penelope Cruz & Hubby Javier Are Expecting Again!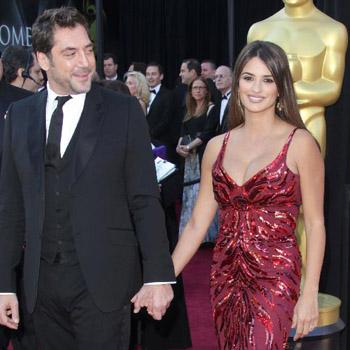 Penelope Cruz's family (and tummy!) is expanding!
The stunning Volver star, 38, and her husband, 43-year-old Oscar-winner Javier Bardem are expecting their second child, the NY Post is reporting.
The Spanish actress had her now 3-year-old son Leonardo in January 2011. She told Vogue five months later about the prolific life changes that came with parenthood.
"From the first second, you feel so much love," said Penelope, who previously dated her Vanilla Sky co-star, Tom Cruise from 2001-2004. "It is a revolutionary experience. That's the best way I can describe it. It transforms you completely, in a second.
Article continues below advertisement
"Nature is very wise and gives you nine months to prepare, but in that moment, when you see that face, you are transformed forever."
In a cute twist, Penelope's younger sister Monica is also expecting a child at this time (via an anonymous sperm donor).