Exclusive
Mother (In-Law) Knows Best? Kris Jenner Wants To Manage Kanye West's Career!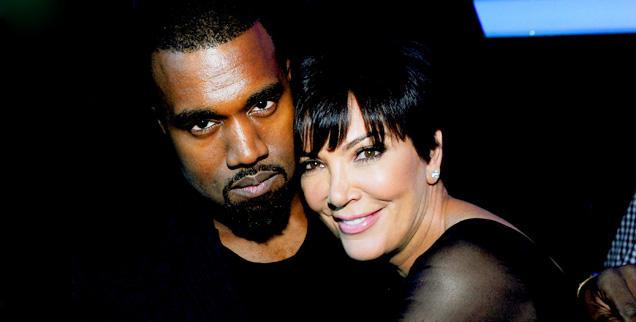 Momager extraordinaire, Kris Jenner has told her mommy-to-be daughter, Kim Kardashian's baby daddy, Kanye West that she would love to formally represent him -- but he politely declined, RadarOnline.com is exclusively reporting.
"Kris has wanted to manage someone of Kanye's stature and talent for a very long time," a source close to the family tells Radar. "She feels that it could open even bigger doors for her career, and she is always looking to expand her client base. Kris has told Kanye that she would love to be his manager -- even though he has a team in place.
Article continues below advertisement
"She said she would be willing to start out representing him in new endorsements and his personal life as it pertains to the reality shows.....Kris reps Khloe's hubby, Lamar Odom in non-basketball matters. Kanye politely declined though as he is extremely happy with his current manager, agent, etc. Kris took it well, but she will definitely approach Kanye again if she sees an opening."
However, despite Kris' tenacity and overwhelming desire to sink her manager claws into Kanye, the rapper is holding fast and won't be giving in.
"My girls are not pansies, but I think everyone needs direction," she told Us Weekly, adding that her kids, when pushed toward success, are happier that way.