Under Attack! Kris Jenner Responds To Charges She Exploits Her Family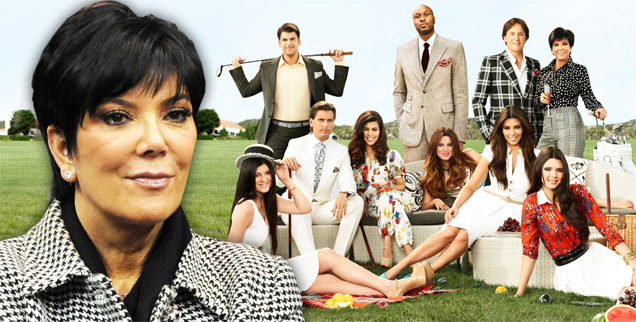 Kris Jenner gets 10 percent of what her daughters make, negotiated Kim's nude pictorial debut and the pictures of her first grandchild — so what?
"She's not perfect and she knows that … but her mistakes never come from a bad place," a pal says of Kris.
Hollywood's foremost "Momager" shoots back at accusations she exploits her family in a new chat with Us Weekly, and we've got all the details for you right here on RadarOnline.com.
Article continues below advertisement
"My girls are not pansies, but I think everyone needs direction," she says, adding that her kids, when pushed toward success, are happier that way.
Kris admits playing the Momager role does blur the lines between cold hard business and family love, at times.
"One moment, I'm talking to Khloe as her mom," Kris told the mag at a Feb. 13 event in Los Angeles. "Suddenly, she'll turn around and say … 'I'm your client, you didn't do this.' I get scolded or, you know, they're not happy about something and I have to fix it.
"Although these are my daughters, they are also my clients and they need respect."
Kris also shot back at allegations her marriage to Bruce Jenner is all for show, saying the media has reported her divorce at least "17 times," but that's an unlikely scenario -- because she says she's "married to the best guy" in the former Olympic hero. Still, reports of trouble persist.
Kris called controversy that she's sexualized her oft-bikini clad teen daughters Kylie and Kendall Jenner "ridiculous," saying the up-and-coming stars are thriving as they learn their craft.
"It's good to see they can get on Good Morning America by themselves," she said of the budding starlets, adding their early foray into show business is the "best business education" she could hope for — as a mother.