Cosby Mom Slams Kris Jenner: 'She Represents Everything Shallow & Vulgar About Hollywood,' Claims Report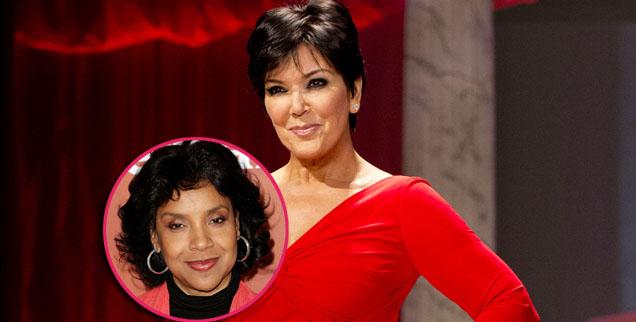 Kris Jenner might not like Honey Boo Boo's mama June Shannon, but America's other favorite TV mom Phylicia Rashad doesn't like the Kardashian matriarch, according a new report.
As attorney Claire Huxtable on the wildly popular Cosby Show, the actress portrayed the ideal modern mom, and, according to the National Enquirer she believes Jenner to be far from that herself!
"She feels Kris represents ev­erything shallow and vulgar about Hollywood," an insider tells the Enquirer.
Article continues below advertisement
Kris has pushed her children to seek fame and fortune -- from spreads in Playboy for Kim Kardashian to filming every second of their lives for reality TV, including Kourtney Kardashian giving birth twice on camera -- and her actions have reportedly turned Phylicia against her.
For more exclusive details on how Phylicia Rashad disapproves of Kris Jenner and her parenting skills pick up the latest issue of the National Enquirer -- on newsstands Thursday.