Executioner Turns Staunch Death Penalty Opponent, After He's Convicted Of Crime He Claims He Didn't Commit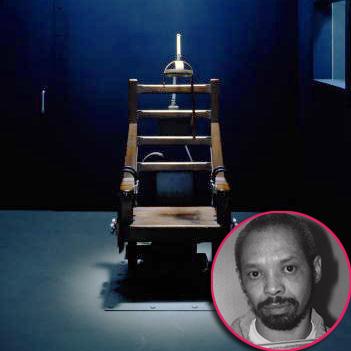 Jerry Givens spent 17 years shaving convicts' heads and then laying his hand on them and asking God to forgive their sins before strapping them into Virginia's electric chair and flipping the switch.
Now the state's former chief executioner's opinion on the death penalty has made a 180 degree turn, and when Virginia executed its 110th person in the modern era last month, Givens prayed not only for his soul, but also for the end of the death penalty, reported the Washington Post.
Article continues below advertisement
"From the 62 lives I took, I learned a lot," said Givens, who began working as a correctional officer in 1976 and at the height of his career believed that if someone raped and killed knowing the consequence was death, then they were basically committing suicide.
To carry out his grim task at work he would empty his mind to avoid fear, insecurities or regret and focus on the grisly mechanics of electrocution. "You are concentrating on the body itself," he explained. "With that much electricity, you are going to get burning and smoke. You want to make sure the current is right.
"You are not going to feel happy. You feel for the condemned man's family and the victim's family. You have two sets of families that are losing someone."
His view was widespread in Virginia, which at the time put more people to death than any state besides Texas, but times have changed and the state has had fewer death sentences over the past five years than any period since the 1970s and records were at an all time low in 2011 and 2012.
Article continues below advertisement
The 60-year-old's slow transformation was sparked by an innocent life that he nearly took in the electric chair. In 1984, Earl Washington Jr. was sentenced to death for the rape and killing of a 19-year-old mother of three. Despite admitting to the killings, there was doubt over the guilt of the man with an IQ of only 69, and just days before his scheduled death in 1985, lawyers secured a stay of execution and his sentence was commuted to life without parole after DNA tests provided strong evidence that Washington was not the killer.
The landmark ruling had ripple effects across the justice system, including on his would-be executioner, whose faith was shaken. "If I execute an innocent person, I'm no better than the people on death row," Givens said.
However, he continued to work as Virginia's chief executioner through the late 90s until he himself landed in court after being charged with money laundering and lying to a federal grand jury about it in 1999.
Article continues below advertisement
Givens maintains his innocence, but he was convicted and forced to resign from the Department of Corrections and spent the next four years behind bars. "This was God's way of waking me up," he told the Washington Post.
During his sentence the former executioner solidified his faith and claims he often talked to God, which cemented his revelation that he could no longer support the death penalty.
After he was released from prison in 2004, Givens found work as a truck driver before meeting with death penalty activist Jonathan Sheldon, lawyer and former executive director of Virginians for Alternatives to the Death Penalty (VADP).
The seed that was planted over a lunch at Burger King grew into a newfound opposition to capital punishment, peaking in 2010 when Givens gave an emotional testimony at a state legislative hearing on a bill that would expand the death penalty to accomplices in murders.
"The people who pass these bills, they don't have to do it," Givens said afterward. "The people who do the executions, they're the ones who suffer through it."
The activism has given him a sense of peace but he still wonders whether there were any innocents among the 37 people he executed via the electric chair and the 25 by lethal injection.
"The only thing I can do is pray to God to forgive me if I did," Givens said.
"But I do know this — I will never do it again."