First Female Execution In U.S. Since 2010, Woman Brutally Murdered Neighbor After Borrowing Cup Of Sugar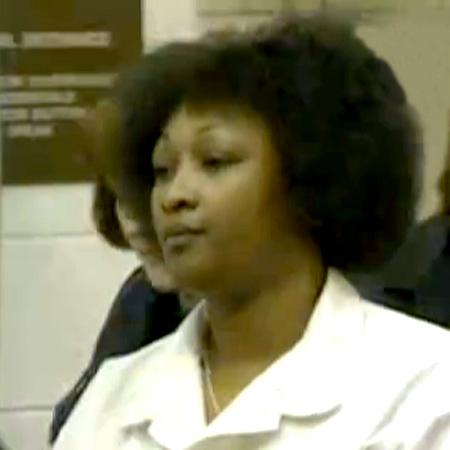 UPDATE: Kimberly McCarthy's execution was delayed just hours before her scheduled death by State District Judge Larry Mitchell, who has set a new date of April 3 to allow the convicted murderer to pursue an appeal based on racial discrimination.
A Texas killer is scheduled to be the first woman executed in three years on Tuesday night after being sent to death row for the gruesome murder of her neighbor.
Article continues below advertisement
Kimberly McCarthy, 51, of Lancaster near Dallas, was sentenced to death for the 1997 robbery, beating and stabbing of 71-year-old Dorothy Booth, reported ABC 7 News.
The excessively violent crime occurred when McCarthy called her next-door neighbor to borrow a cup of sugar, but then while picking it up, she attacked Booth and slammed her hand on a chopping block to slice off her finger and steal her wedding ring.
"I remember the pain and agony that poor woman lived through before McCarthy delivered the final stab wounds," recalled former Dallas County assistant district attorney Greg Davis last week.
The former nursing home therapist is suspected of three other murders to fund her heavy crack cocaine habit, and on Tuesday the former addict will be injected with a lethal combination of drugs to make her the 13th woman executed in the U.S. and the fourth in Texas, which is notorious for being the nation's busiest death penalty state.
Article continues below advertisement
In his final appeal for clemency, defense attorney Doug Parks revealed that drug use was the key to McCarthy's downfall. "I think when she's off dope she's probably a pretty good person," he said. "I believe now, as I did then, that in the penitentiary, Kim would be absolutely no danger to anyone."
However, while on the outside, blood DNA evidence tied her to the deaths of two other elderly women, one who was stabbed and beaten with a meat tenderizer and another who was killed with a claw hammer.
"She took the most defenseless, the most helpless people, people that trusted her, that she chose to attack," said Davis of the convicted killer, who was once marred to Aaron Michaels, founder of the New Black Panther Party.
McCarthy is among 10 women on death row in Texas, but the only one with an execution date, although at least eight male Texas prisoners have executions scheduled in the coming months.