Demi Lovato Says She Wasn't Ready to Join The X Factor After Dealing With Eating Disorders & Cutting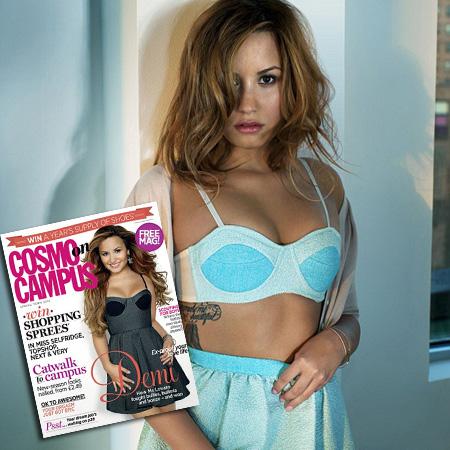 Demi Lovato says she jumped into her high-profile gig on The X Factor too soon, after dealing with a myriad of personal issues including anorexia, bulimia and cutting.
The 20-year-old strikes a provocative pose for the new issue of Cosmo On Campus and says "I don't think I was ready when I started on The X Factor. In an ideal situation I would have maybe waited a year or more.
"I dived into work really quickly and maybe that wasn't the best idea at the time, but the place I am in today is so much better than I could have ever imagined, so I'm really glad."
Article continues below advertisement
As we previously reported, Lovato three years ago entered a rehab facility after struggling with the aforementioned issues. While L.A. Reid and Britney Spears recently parted ways with The X Factor, Demi will remain on next season.
In the chat, the former Disney diva also opens up on her love life, saying she's ready to date again, but won't lose sight of her well-being under any circumstances.
"It is very unhealthy when girls devote all of their time to a guy and forget their friends and family," the Camp Rock star says. "I did that. I was always looking for distractions because I was so afraid of being alone.
"I have spent the last year focusing on myself and its been incredible. More has come out of the past year than in my entire career so far, and I truly believe it was because I was taking care of myself and not focusing on guys."
Demi says she's "in a place where she can finally trust and love and be a better person for the man she's in a relationship with, instead of being a clingy girlfriend or getting jealous."
Cosmo on Campus is also available on Apple Newsstand (U.S. customers, download the Cosmo UK app to access).