Not So Rock 'N' Roll! Rehab Vet Demi Lovato Enraged By X Factor Drug Rap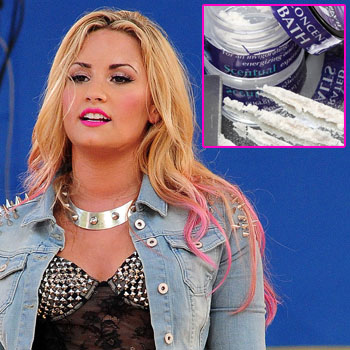 Demi Lovato does not find rapping about drugs funny!
The X Factor judge, who completed a rehab program last year, became visibly angry after two hopefuls auditioned with a bath salts rap in Greensboro, North Carolina this week, booting them off the stage after a scolding – and RadarOnline.com has the details.
After two rappers took the stage and performed a tune that included the line "I'm high on bath salts," the drug that recently catapulted into the public eye after a number of high profile incidents, the sober star immediately took action.
Article continues below advertisement
"It's really irresponsible to be rapping about drugs in front of kids," Demi spat, a source confirmed to E! News.
After they attempted to make excuses, Demi responded: "You talked about bath salts, I heard you.'"
"She wasn't having any of it," the source continued, who confirmed that she asked them to leave the stage, with the rest of the judges, including fellow rehab alum Britney Spears, completely backing her.