Demi Lovato: 'I Ended Up Doing Things I Regret To This Day'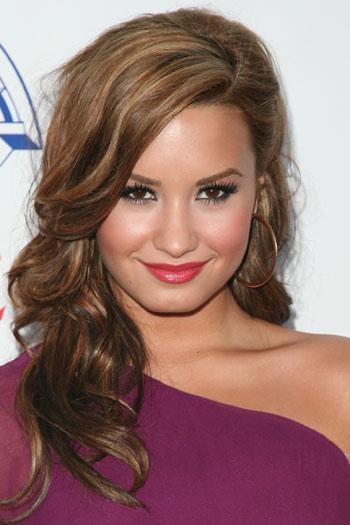 By Amber Goodhand - RadarOnline.com Reporter
Demi Lovato has been on the path to recovery since her release from rehab in January and the Disney star has become an open book when it comes to discussing her issues.
"I just had so much growing up to do...I just had so much going on in my head. I ended up doing things that I regret to this day," Demi said during an interview with Ryan Seacrest on Tuesday morning.
Article continues below advertisement
"I was able to check in with them but it got to a point where I just was lying...about eating and about being happy. There's a lot of pressure these days. I feel like I live in a city where no woman eats!"
Although Demi spent nearly three months in rehab, she said she was never suicidal and the hardest part for her was being away from her family for the holidays.
"Spending Christmas in treatment was really, really difficult. I just remember sometimes sitting there and being like, I had so much just six months ago, and here I am in a treatment center. What has my life become? How did I let it get to this point?" Demi said.
Article continues below advertisement
"I never became suicidal, but I was in some really, really dark times though."
In March, the former Camp Rock actress got the words "Stay Strong" tattooed on her wrist in an effort to move forward with her life.
"It was very symbolic for me to be able to cover that up," Demi said, referring to the scars that cover her wrists from cutting.
Also on Demi's agenda is the release of her new single, Skyscraper, which she recorded before entering rehab, at the height of her internal battle.