The Dramatic Photos Of LAPD Cop Killer Christopher Dorner's Final Minutes Of Terror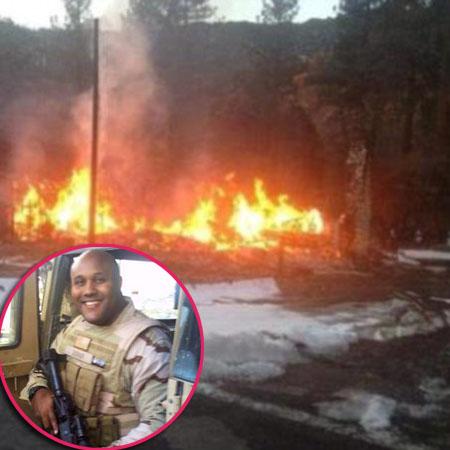 Christopher Dorner was a cop-turned-killer whose final days on the loose sparked fear and a massive manhunt, only to end in dramatic fashion with a kidnapping, one final shootout and a deadly cabin fire.
Dorner is believed to have died inside the cabin that burned while surrounded by police, as national media broadcast his last stand from the Big Bear are in California live on TV and the Web. His final hours including a kidnapping, the murder of a law enforcement deputy and the most dramatic standoff in recent memory.
Article continues below advertisement
These are the images that define Dorner's last minutes of terror and death.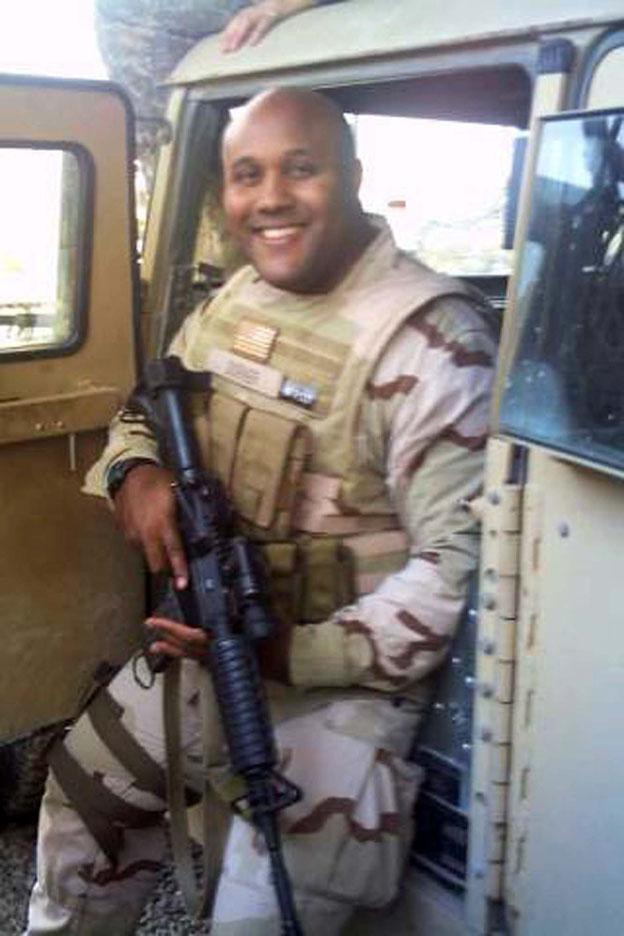 Dorner was a trained and effective killer, with a likable personality. "He was really, in my experience, a pretty terrific individual for whom I had a great deal of respect,"James Usera, a friend and former college classmate, told CNN.
His killing spree was triggered by what he saw as rampant racism in LAPD after he was dismissed from the force when he reported another officer for excessive force against a suspect. He left a lengthy manifesto on his Facebook page and described himself this way: "I am a son, I am a brother, I am a military service member, I am a man who has lost complete faith in the system,"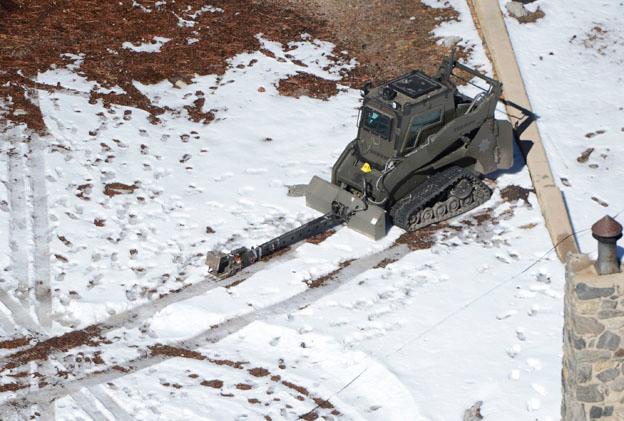 Dorner's final battle took a deadly toll, with two law enforcement members shot, one fatally. Trapped in a cabin, Dorner tried to escape but was engaged in an intense gun battle with cops. He was chased back into the cabin where a standoff ensued.
A battering ram, shown above, was used to tear down walls of the cabin with Dorner inside. Police also lobbed tear gas grenades into the cabin.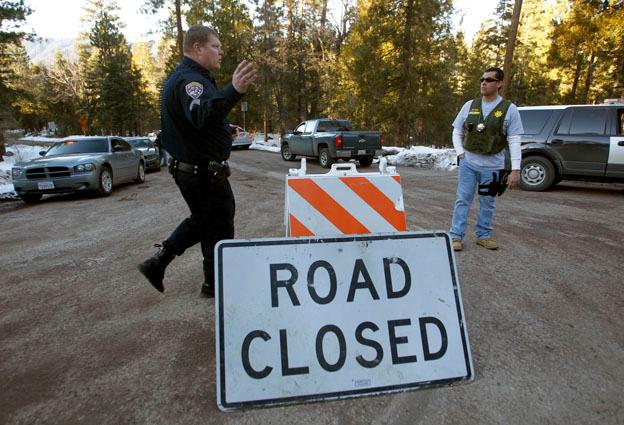 Authorities closed Highway 38 in an attempt to trap Dorner after he had been sighted. The standoff with law enforcement lasted four hours.
Article continues below advertisement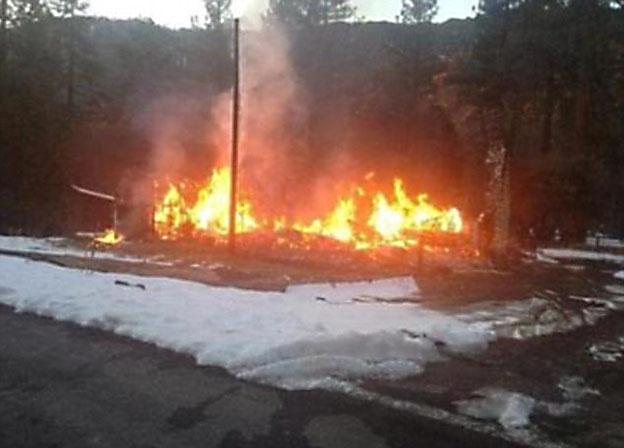 MORE ON:
Celebrity Justice
This is where it ended for Dorner. After police threw tear gas canisters into the cabin it caught on fire, a development not intended, according to a law enforcement spokesperson.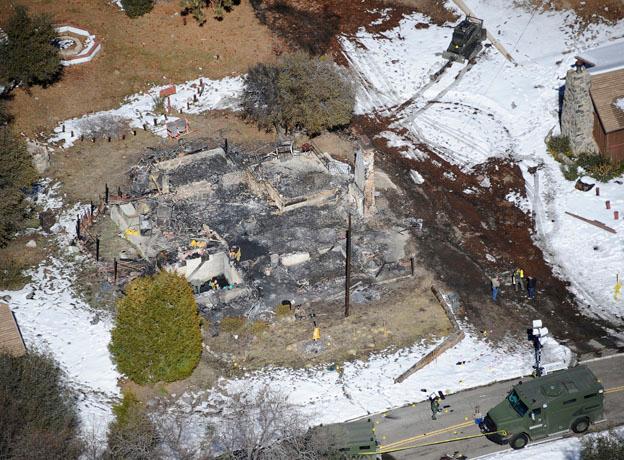 The image above shows nothing but debris was left of the cabin as cops kept firefighters away from the scene, deeming it too dangerous. Dorner predicted his death, writing, "My personal casualty means nothing."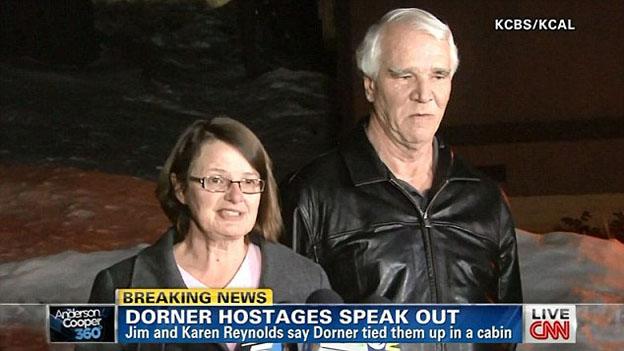 Jim and Karen Reynolds told reporter they came to the home midday Tuesday to find Dorner had been staying in an upstairs room of their cabin. The fugitive bound them with zip ties, put washcloths in their mouths and pillowcases over their heads. He said he would not kill them.
'I really thought it could be the end,' Karen Reynolds told reporters Wednesday night.
According to Jim Reynolds, Dorner relayed this: 'He said he just wanted to clear his name.' Eventually he left their cabin for the one where he made his final stand.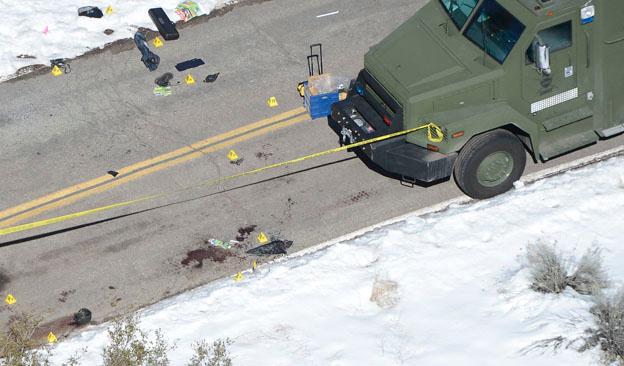 Blood on the street. Dorner targeted cops and their families and murdered one in his final stand. In the end, markers and blood stains dotted the street above, as a single gunshot was heard from inside the cabin where the ex cop made his last stand.