Chris Brown: Beating Up Rihanna Was 'The Deepest Regret Of My Life,' 'But She Loves Me, I'm Forgiven'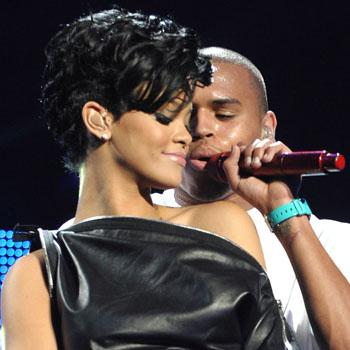 Apparently Rihanna has totally forgiven Chris Brown for beating her up four years ago!
The 23-year-old rapper, who recently reconciled with the Barbadian beauty after several years apart, opens up to The Mirror about the domestic violence incident that left Rihanna bruised and battered and admits that though it is the "deepest regret" of his life, all is good and she has totally forgiven him – and RadarOnline.com has the details.
Article continues below advertisement
"Sometimes you row, you fight, with the one you love and things get said, stuff spirals," he revealed to the paper at Elton John's Oscar Party. "That night was the deepest regret of my life, the biggest mistake."
But after many months of tough, "serious making up," Brown maintains that Rihanna has let bygones be bygones.
"She loves me – what can I say? I'm forgiven… but, yes, I worked hard for it."
As for Seth Macfarlane's stab at Brown during the 2013 Academy Awards, in which the Family Guy star compared the "unspeakably violent" film Django Unchained to "date night with Chris Brown and Rihanna," the rapper brushed it off.
"People attack me and criticize me, it happens all the time. But they don't know me, and they don't know us. It doesn't bother me any more. Other people can judge us but they don't know anything."
Brown recently returned from Hawaii, where he celebrated Rihanna's 25th birthday with her.