The Dog Days Are Not Over In Long Beach! Bulldogs Compete For Most Beautiful Prize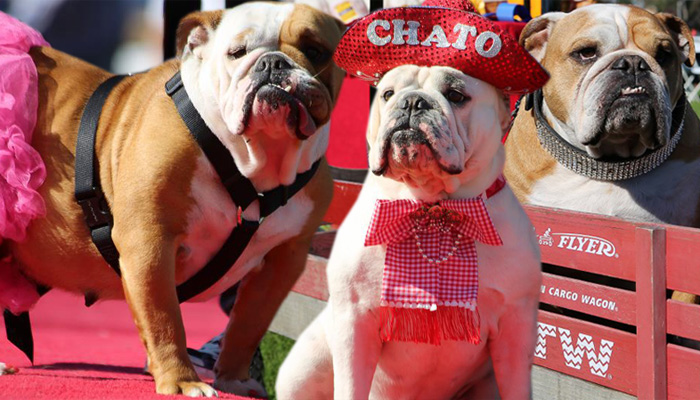 Long Beach has gone to the (bull)dogs! Well at least the city did on February 9.
The smooshed-face pooches took over LBC for the 9th annual Bulldog Beauty Contest, and RadarOnline.com has all the adorably wrinkly pics.
Bullies of all ages and sizes ambled along the red carpet to compete for the blue ribbon.
Chubbs took the top prize this year, walking over nearly 200 other contestants at one of the world's largest gatherings of English Bulldogs.
Article continues below advertisement
And, if bulldogs don't tickle your fido fancy, the family friendly event featured 18 other canine contests, including a French Bulldog Pageant, a Chihuahua Beauty Contest, and a National Mutt Show.
All proceeds for the event, produced by Justin Rudd! and Haute Dogs, benefited local canine, rescue and spay/neauter programs.
For a full list of winners and more pooch pics, visit Rudd and his Haute Dogs.