Exclusive
Brandi Tells LeAnn, Bring It On! Glanville Not Worried Rimes Has Any Dirt On Her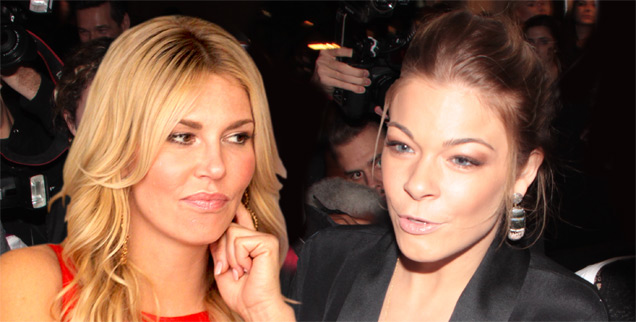 Article continues below advertisement
"Brandi doesn't really give a crap what LeAnn and her team think they have on her," an insider exclusively told RadarOnline.com.
"She's tired of LeAnn trying to play the victim card and quite honestly, she thinks it's pathetic."
According to the insider, Brandi has nothing to hide and there's nothing LeAnn or her ex Eddie Cibrian could possibly be holding back that would hurt the 40-year-old reality star in any way.
"The stuff Brandi has pulled and that Eddie and Le have protected her on for the sake of kids. Woof. Huge huge things," LeAnn's pal, songwriter Darrell Brown publicly stated.
"That's such bullish*t," the source revealed.
"If LeAnn and Eddie had something to say about Brandi they would have said it by now. But there is nothing and they're just trying to create drama and get attention."
Darrell also stated that Brandi and her flock of followers on Twitter conspired to harm LeAnn's reputation which is why she's suing teacher Kim Smiley for allegedly recording her phone conversation with the singer without her permission.
"Again, that's bullish*t," the source said.
!
"Brandi has a lot of fans and followers on Twitter, but there was never any conspiracy to 'trap' LeAnn or harm her."
LeAnn's lawsuit against Kim and her daughter Lexi has been delayed after the teacher, who has adopted four special needs children, requested and was granted an extension.