Aussie DJs Won't Be Charged In Suicide Of Kate Middleton Nurse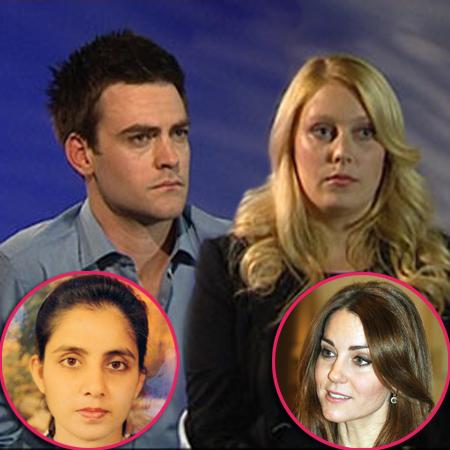 Australian radio DJs Mel Greig and Michael Christian, who prank called Kate Middleton's hospital -- leading to the suicide of Jacintha Saldanha, the nurse who took the call -- will not be prosecuted in the death, RadarOnline.com has learned.
There was not enough evidence to prosecute Greig and Christian on manslaughter charges, prosecutors in Britain said, after Saldanha hanged herself days after the call, which received worldwide play.
Article continues below advertisement
"However misguided," prosecutors said, "the telephone call was intended as a harmless prank."
Prosecutors said there was "some evidence" to hold the radio duo culpable for offenses under Britain's Data Protection Act and Malicious Communications Act.
As RadarOnline.com previously reported, Greig and Christian tearfully apologized for the prank on their Hot 30 program, which was subsequently canceled.