African American Nurse Sues Hospital – Claims She Was 'Banned' From Looking After White Baby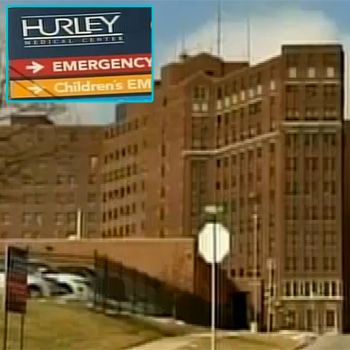 An African American nurse is suing a hospital for racial discrimination , claiming they prevented her from caring for a white baby because of the color of her skin.
Furthermore, the medic – who has worked at Hurley Medical Centre in Flint, Michigan for 25 years – alleges the ban was imposed at the request of the child's father -- and that a note was placed by hospital staff in the patient's file stating, "No African American nurse to take care of baby."
Article continues below advertisement
MORE ON:
Celebrity Justice
Article continues below advertisement
Although the alleged note was later removed, Battle claims the discrimination continued.
"Even though the hospital claimed they weren't going to continue to follow that – they weren't going to discriminate – they continued to de facto discriminate against my client and the other African-American nurses," Gafkay said.
MEL AUDIO TAPE #1: Mel's Racist Rant
"For the next month they never assigned any African-American nurses to care for that child."
Adding, "The problem that my client has is not necessarily that the request was made. People will have their prejudices and biases.
The-Dream Defends Gwyneth Paltrow In 'N-Word' Controversy
"The problem is the hospital actually granted the request."
The hospital released a statement in response to news of the lawsuit: "Hurley Medical Center does not comment on past or current litigation."