Whitney Houston's Mom Reveals The Shocking Moment She Was Told Her Daughter Was Dead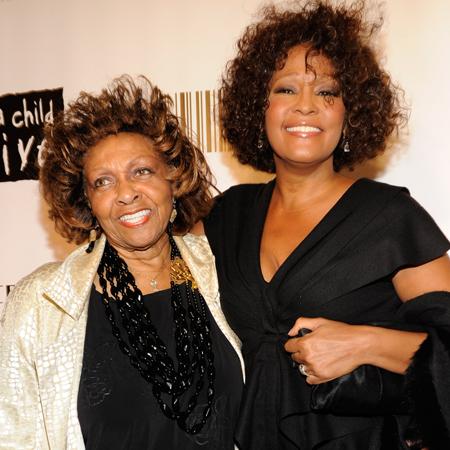 For the first time, Whitney Houston's mother, Cissy, is opening up about the heartbreaking moment she was told her superstar daughter was dead.
In an emotional television interview to mark the year anniversary of the singer's shocking death, Cissy, who's written a memoir, Remembering Whitney, talks about receiving a phone call every parent dreads.
Choking back tears, Cissy, 79, recounts how she heard the horrible news.
Article continues below advertisement
"My son called me and he was screaming, 'Mom, Mommy,' "Then, oh God. I said, 'What is wrong, what's wrong?' He just said, 'Nippy. Nippy.' I said, 'What's wrong with Nippy?' " (Nippy is what the family called Whitney.)
"He said, 'I don't know, I can't go back up there ... ,'" referring to the singer's Beverly Hilton room.
"'They found Nippy.' I said, 'They found her what, what?' " Houston said. "And I was getting annoyed because he wasn't telling me anything.
"He said, 'Mommy — 'I said, 'Is she dead?' And he said, 'Yeah, Mommy, she's dead.' And I don't remember too much else after that."
Cissy, shaking her head, says she was alone at the time of the call. "I was a wreck," she said. "I was just a wreck."
During the interview, Cissy also talks about Whitney's daughter, Bobbi Kristina, drugs and rumors that Whitney was involved in a gay relationship with her assistant.
Article continues below advertisement
Houston was found dead last February 11 in the bathtub of her suite at the Beverly Hilton Hotel in Beverly Hills, on the evening before the Grammy Awards. The official cause of death was ruled as "drowning and effects of atherosclerotic heart disease and cocaine use," RadarOnline.com is reporting. She was 48 and poised for a career comeback with the film Sparkle.
The interview airs on Monday, January 28 at 10 p.m. on OWN.