Whitney Houston's Mom's Painful Confession: She Started Doing Drugs & Couldn't Stop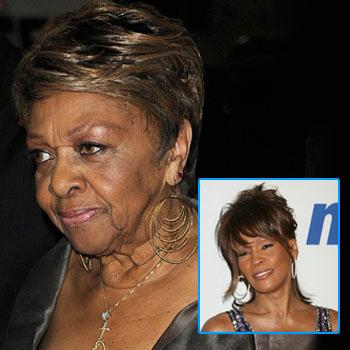 Whitney Houston's mother Cissy opens up about her heartache watching her late daughter's drug addiction devour her alive, in her new book, Remembering Whitney.
"She started partying, and she didn't really know how to stop," Cissy, 79, wrote of the Grammy-winner. "I want people to know the truth about her, how she really was."
Bobby Brown mistreated Whitney and was "no help to her at all" in her battles with drugs, Cissy writes in the tome, but says that she doesn't "blame him for her drug problems."
Article continues below advertisement
As for Robyn Crawford -- the assistant some said Whitney had a lesbian relationship with -- Cissy said she knows "nothing about" a romance.
"I just didn't want her with my daughter," Cissy said.
The I Wanna Dance With Somebody singer was slated to attend at a pre-Grammy Awards bash held by producer Clive Davis on February 11, 2012, the day she was found dead in her room at the Beverly Hilton. Officials later pronounced the cause of death as drowning, adding the singer had traces of cocaine in her system.
"I'm angry she died alone, in those conditions," Cissy said. "I'm still mad about that."
Remembering Whitney, published by Harper Collins, hits bookstores Tuesday.