Murder Mystery: Body Of Poisoned Lottery Winner To Be Exhumed Friday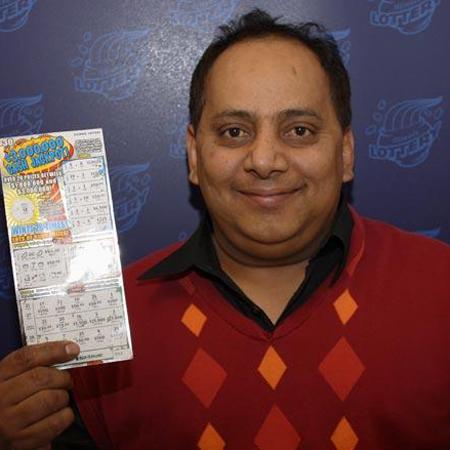 The body of a Chicago man mysteriously poisoned with cyanide less than a month after winning $1 million in a lottery scratcher will be exhumed Friday as authorities try to determine exactly how he died, RadarOnline.com is reporting.
The Cook County medical examiner will exhume the body of Urooj Khan on Friday morning from a cemetery in Chicago.
As RadarOnline.com previously reported, Khan, 46, showed off his golden ticket in a ceremony at a Chicago 7-Eleven on June 26, 2012. A $425,000 check, Khan's winnings after taxes, was issued July 19. The next day - on July 20 - after eating dinner at home, Khan began screaming in bed, and he was rushed to the hospital where he died.
Article continues below advertisement
Cook County Chief Medical Examiner Dr. Steve Cina said the deceased lottery winner was put through "external examination (and) basic toxicology testing," proper protocol in such a situation.
The initial cause of death was ruled arterial sclerotic cardiovascular disease, a natural ailment that typically impacts victims of heart attacks and strokes.
Dr. Cina said a family member told the examining doctor "they felt uncomfortable that it was being ruled a natural death and they suggested that we look into it further," which they did in September, revealing the presence of cyanide.
A test two months later uncovered "a lethal level of cyanide," leading to Khan's death being reclassified as a homicide.
"It's pretty unusual," Dr. Cina said of the cyanide. "I've had one, maybe two cases out of 4,500 autopsies I've done."
Chicago police, dubbing Khan's death an "ongoing investigation," have yet to make an arrest.
Authorities hope a forensic autopsy will produce more evidence and tests on Khan's organs may determine whether the poison was swallowed, inhaled or injected.
Article continues below advertisement