Squander The Powerball Jackpot! The 10 Most Horrible Ways To Spend $500 Million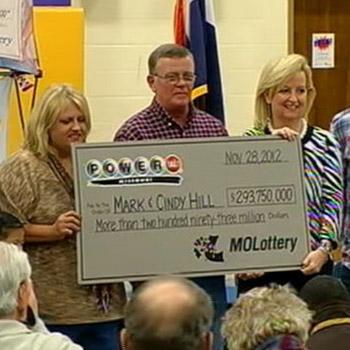 By Debbie Emery - RadarOnline.com Reporter
Mark and Cindy Hill, of Dearborn, Missouri, held one of the two winning Powerball tickets and are pocketing a lump sum of $136.5 million after taxes. The low-key pair said they have no plans on moving from their tiny Midwestern town, but will do some traveling. They also plan to set up college funds for their grandchildren and support their favorite charities.
The Hills are adamant they will be sensible with their spending and not let the money change them.
Article continues below advertisement
Now RadarOnline.com takes a look at some of the worst ways to spend a lotto fortune!
The hilarious compilation of horrible ideas was gathered by comedy website Heavy.com, and ranges from doomed businesses and terrorist campaigns, to over-the-hill action stars and ecological disasters.
Here are a few of their LOL suggestions:
1. Make Pirates Of The Caribbean 5 (Cost: $300 million): Because four films the swashbuckling Johnny Depp series aren't enough! "The only thing worse than would be doing a plot tie-in with your other project, Saw 8," quips Heavy.com, admitting that since the last installment made billions, it is probably going to get shot anyway.
2. Buy all of the remaining Zunes and really push it (Cost: Approximately $500 million): Why invest in an iPhone 5 when you can get your hands on lifetime's worth of Microsoft's Zune media-players and try and steal a market share from Apple?
3. Finance the Taliban for a year (Cost: $400 million): The Taliban gets its money from taxes, extortion, and donations, so the Heavy.com suggests getting yourself on a CIA hit list and helping out a not-so-worthy cause at the same time by paying the terrorist group's bills for a year.
For the complete list, go to Heavy.com.
RELATED STORIES: