Pay Up! Tareq Salahi Connected To $34,000 Unpaid Limo Bill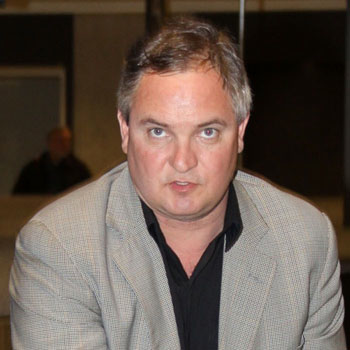 It seems that wherever Tareq Salahi goes, controversy is sure to follow.
After gaining notoriety with ex-wife Michaele for gatecrashing a White House State Dinner, he has faced financial ruin and headed at least two companies that filed for bankruptcy.
Now a Maryland-based chauffeur company is accusing a firm started by the former Real Housewives of D.C. cast member of racking up $34,000 in unpaid limo bills, according to The Washington Post.
Article continues below advertisement
And, embarrassingly, the allegation comes just as Salahi, 43, launches his bid to become the governor of Virginia!
Robert Alexander owns RMA Worldwide Chauffeured Transportation. He claims that last summer Blue Ridge Wine Way Tours – a company Salahi founded – regularly used the limo surface to provide transportation for wine tours in Virginia.
But according to Alexander, the bill has yet to be paid. He tells The Post that Blue Ridge complained about the limo service then, on another occasion when RMA tried to get payment, he was told the company's computers were down.
"This guy's running for governor," Alexander tells the newspaper. "Maybe we can shame him into paying us. Not paying his limo bill…is going to ruin any smidgen of credibility he's got left."
But Salahi – who officially started fundraising for the gubernatorial race this month – is distancing himself from Blue Ridge and the unpaid bill. He says: "I pretty much put that hat up when I started the campaign up…
Article continues below advertisement