Colorado Governor Warns Potheads After Historic Vote: 'Don't Break Out The Cheetos Too Quickly!'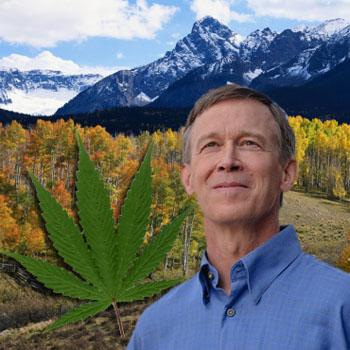 President Obama may have been eloquent in his victory speech Tuesday night, and Mitt Romney may have been gracious in defeat, but Colorado Governor John Hickenlooper probably had the funniest line of the evening in wake of voters in his state passing a historic initiative to legalize recreational use of marijuana.
"The voters have spoken and we have to respect their will," said Hickenlooper, who opposed the marijuana measure in his state. "This will be a complicated process, but we intend to follow through. That said, federal law still says marijuana is an illegal drug, so don't break out the Cheetos or Goldfish too quickly!"
Article continues below advertisement
The Colorado initiative allows adults over 21 to possess up to 1 ounce of marijuana, or six marijuana plants, for purely personal use. Opponents of the measure argued it will make the Centennial State a haven for people seeking drugs.
In addition to Colorado, Washington State also voted to legalize the recreational use of pot -- they are the first two states to pass such a measure and will surely face pushback from the federal government, which opposes the legalization of marijuana.