Robert F. Kennedy Jr. Believes There Was Second Gunman In JFK Assassination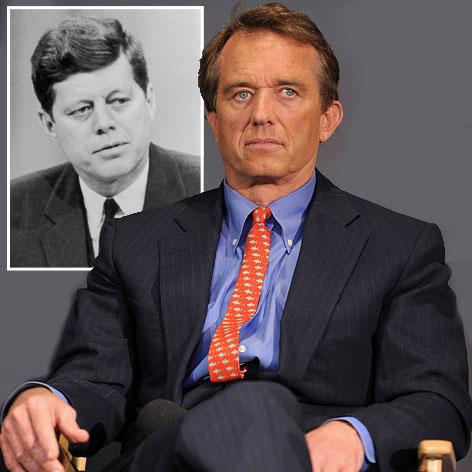 Robert F. Kennedy Jr. believes a second gunman was involved in the assassination of his uncle, President John F. Kennedy.
He dropped the bombshell Friday night at an event in Dallas kicking off a year of observances of the 50th anniversary of President Kennedy's murder.
Kennedy also said that his father, Robert Kennedy, who was assassinated while running for president in 1968, always though the Warren Commission was wrong in its conclusion that Lee Harvey Oswald was alone responsible for President Kennedy's death on November 22, 1963.
Article continues below advertisement
Recalling that his father called the Warren Commission's report "a shoddy piece of craftsmanship, RFK Jr. said that he, too, questioned the report. "The evidence at this point I think is very, very convincing that it was not a lone gunman."
Asked by moderator Charlie Rose Rose if he believed his father, who was the U.S. Attorney General when the President was gunned down, felt a sense of guilt for his brother's death "because he thought there might have been a link between his very aggressive efforts against organized crime," Kennedy Jr. replied: "I think that's true. He talked about that. He publicly supported the Warren Commission report but privately he was dismissive of it."
MORE ON:
Mary Richardson Kennedy