Randy Quaid Still Battling Those 'Star Whackers,' Denied Permanent Residency In Canada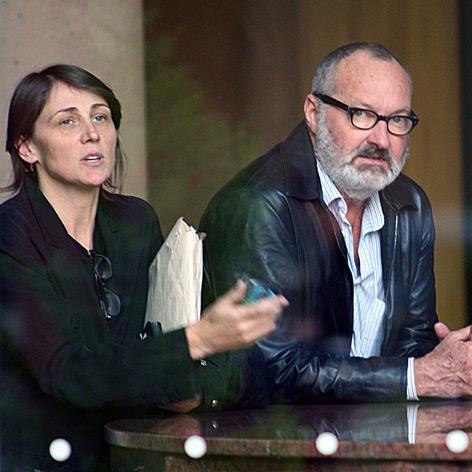 Randy Quaid is back battling those darn Hollywood "star whackers."
Immigration Canada has denied Dennis Quaid's eccentric brother's request for permanent residence status, the CBC is reporting.
The federal Refugee Protection Division has also refused to let Quaid reinstate a former claim in which he alleged he and his wife, Evi Quaid, were the target of a cabal of thugs who were killing Hollywood stars like David Carradine. He withdrew the claim for refugee status in 2011 after Evi was granted citizenship on the strength of her father having been born in Canada. She was then able to sponsor him for permanent residence status.
Article continues below advertisement
"Organized crime and its victims are serious issues and can not be tossed off until the claim is heard," the couple stated in an application for judicial review to the Canadian Federal Court obtained by CBC News.
"The refugee claims should remain intact as should Evi and Randy Quaid's heads remain attached to their necks and it is their firm belief that their lives are at stake and being racketeered on," the bizarre statement said. "The Quaids claim is not Harold and Kumar Go to White Castle. Evi and Randy Quaids lives are in danger here! Evi and Randy Quaid have been subjected to an injustice."