Michael Landers' Pregnant Wife Defends Grandparents Who 'Abducted' Him 19 years Ago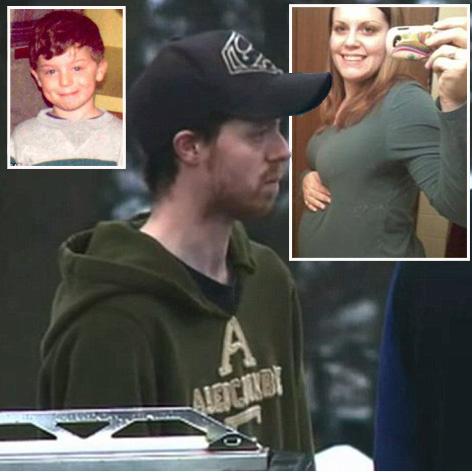 The pregnant wife of Michael Richard Landers, the man abducted two decades ago by his grandparents, is staunchly defending the couple and saying "they made him the man he is today, my husband and best friend."
And it turns out the couple lives right next door to them on the same plot of land!
In the latest development in the case that has stunned America, the grandparents who ran away with Landers, then known by his real name, Richard Wayne Landers Jr., when he was only 5 years old, are getting support from the woman he grew up to marry.
Article continues below advertisement
Michael's wife, Bobbie Landers, said in an emotional Facebook post, 'His "grandparents" didn't follow the law, but they did what was right. Sometimes, our U.S. laws don't help or protect the people they should. He was 5. He remembers his birth parents and what they were like.
"He had been living under his grandparents care since he was a 6 month old baby. He was where he wanted and needed to be to be safe and become the man he is today, my husband and best friend."
Michael, now 24, and Bobbie are happily expecting their first child. Bobbie has two sons from a previous relationship.
As RadarOnline.com previously reported, Landers Jr. was taken by his paternal grandparents, Richard and Ruth Landers, in Indiana in 1994.
He was found last week, living in Long Prairie, Minnesota. His grandparents have been living under the aliases Raymond and Susan Iddings.
Despite the drama, it appears that they remained a close family, as the Iddingses live right near their grandson and his pregnant wife in Long Prairie.
Article continues below advertisement
This September, after Richard's mother, stepfather and an Indiana State Police detective who attended the same church happened to talk about her long-missing son, a new investigation was launched and Michael was found.
Since then, in the middle of a media firestorm, relatives have been voicing their opinions. Michael's biological father has said his parents were only looking out for the boy's welfare, and now, his wife Bobbie is claiming he had a very special upbringing.