Was Richard Wayne Landers Really Abducted? Story Of Man Missing 19 Years Takes Bizarre Twists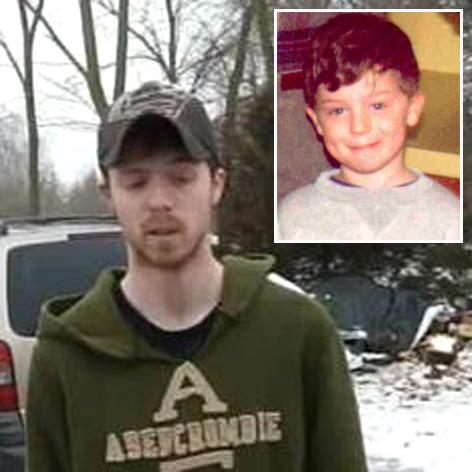 The father of Richard Wayne Landers Jr., -- who was allegedly abducted by his grandparents from Indiana in 1994, and was recently found in Minnesota -- said he had given his parents temporary guardianship of the boy.
In a new twist in the bizarre story, Richard W. Landers Sr. of Kendallville, Indiana came forward and told KPC News that he gave his parents temporary guardianship of his then 5-year-old son for one year because he didn't have a job and was too young to have a child.
Article continues below advertisement
As RadarOnline.com previously reported, Landers Jr. was reportedly abducted by his paternal grandparents nearly 20 years ago.
This week, it was revealed Landers Jr., now age 24, was found living in Long Prairie, Indiana under the name Michael Landers.
In September, after Richard's mother Lisa, his stepfather and an Indiana State Police detective who attended the same church happened to talk about her long-missing case, a new investigation was launched and turned up Michael living in Long Prairie, Minnesota.
While his grandparents have been characterized as abductors, however, Landers Sr. is now saying it's not so simple. He told KPC News he was just 19 when Lisa gave birth to Richard Jr. After his son was born, he said, "I was out of a job and didn't have a place to live. My parents didn't offer to let us all stay." Instead, they offered to care for Richard Jr. alone.
The couple found themselves homeless and wound up living in a stranger's station wagon until a welfare worker placed them in a welfare mission, Landers Sr. told the newspaper. While there, Landers Sr. said he signed court papers that gave his parents one year of temporary guardianship of his son. He now regrets the move.
Article continues below advertisement
But Landers Sr. said that he was NOT an absentee father and visited his young son numerous times but after he refused his father's request to sign adoption papers giving up all his parental rights, his parents disappeared with the child.
Meanwhile, the Minnesota TV station KARE said they received a Facebook posting believed to be from Michael -- who said he works at an auto parts store in Long Prairie, is married, and expecting his first child with his wife Bobbie.