Trial Of Accused Elizabeth Smart Kidnapper Begins Monday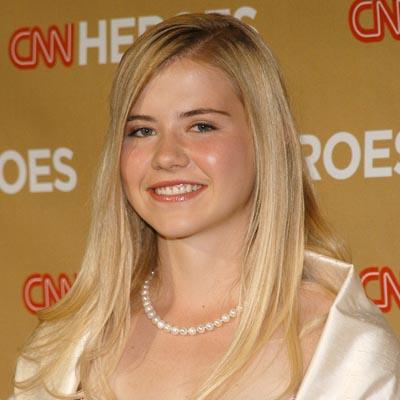 The federal trial of Elizabeth Smart's accused kidnapper, street preacher Brian David Mitchell, will begin Monday in Salt Lake, Utah, more than eight years after her terrifying abduction, and two years since Mitchell was indicted on charges of kidnapping the teen and unlawfully transporting her across state lines.
Smart will face her alleged attacker for the first time since the incident occurred when she testifies against him in the trial, RadarOnline.com has learned. She'll be flying in from France, where she's been on a mission for The Church of Jesus Christ of Latter-day Saints.
Article continues below advertisement
"It's certainly been a long time coming," Smart's father Ed told the AP, last week. "We're very confident in the prosecution."
As RadarOnline.com has previously reported, Mitchell, 57, is accused of kidnapping the then-14-year-old Smart on June 5, 2002 from her Salt Lake City home at knife point in the middle of the night, and eventually taking her to San Diego. Smart -- who testified last year that Mitchell raped her everyday she was held captive -- was rescued nine months after her kidnapping, when she was spotted in Sandy, Utah.
"He told me he was a prophet," Smart said in testimony last year about Mitchell. "He said he was the voice of God on Earth and that he would reign over God's children until Jesus came."
Elizabeth Smart Testifies About Kidnapping, Reveals New Details Of Ordeal
Mitchell faces life in prison if he's convicted.
Mitchell's estranged wife Wanda Eileen Barzee told authorities that a second attempt to kidnap Smart's 15-year-old cousin a month later was botched. As part of her plea agreement, Barzee will testify against Mitchell.
Article continues below advertisement
"I'm greatly humbled as I realize how much Elizabeth Smart has been victimized and the role I played in it," Barzee said following her November 2009 guilty plea, according to court transcripts. "I'm so sorry, Elizabeth, for all the pain and suffering I have caused you and your family. It is my hope that you will be able to find it in your heart to forgive me one day."
Stay with RadarOnline.com for updates on this story as they develop.