Man Loved Burger King So Much Family Buried Him With A Whopper Jr., Hearse Went Through Drive-Thru!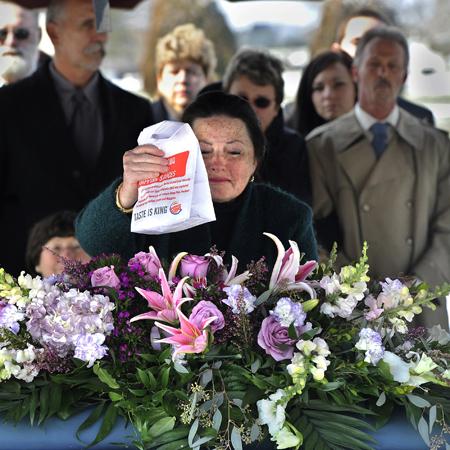 Well, at least he had it his way.
88-year-old David Kime, Jr. received a whooper of a send-off at his funeral this weekend in York, Pennsylvania – he was such a fan of fast-food during his lifetime, mourners arranged for his hearse and the rest of the procession to make one last cruise through a Burger King drive-thru before reaching the cemetery.
Kime – a World War II vet who died on January 20 - "lived by his own rules," his daughter Linda Phiel said. She added he considered the lettuce on a burger his version of healthy eating.
Article continues below advertisement
Restaurant manager Margaret Hess said she knew Kime's face and his order. She and her staff made 40 burgers for the funeral procession.
"It's nice to know he was a loyal customer up until the end — the very end," she said.
At the cemetery, his daughter placed a Burger King bag with his favorite burger – a Whopper Jr. - inside on top of the casket, and it was buried with him.
RELATED STORIES: