OMG LFB! Scary Skinny Lara Flynn Boyle Shows Off Shockingly Puffy Face, Trout Pout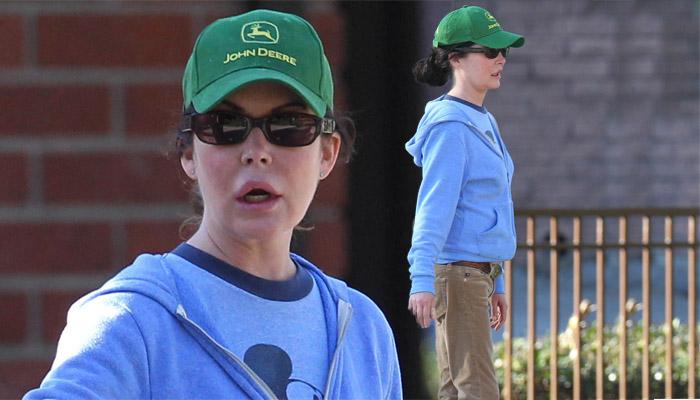 She may have been one of the most gorgeous television stars of the 1990's, but Lara Flynn Boyle is nearly unrecognizable these days.
The 42-year-old Twin Peaks star, who has kept a relatively low profile in recent years, emerged at a Los Angeles park on Wednesday afternoon, looking scary skinny and shockingly different, and RadarOnline.com has the photos.
Wearing baggy tan pants that drew attention to her stick thin legs with a Mickey Mouse t-shirt and blue sweatshirt, the actress looked painfully thin even though a slight tummy bulge hung over her tightly belted waist.
Article continues below advertisement
She also attempted to hide her face with a baseball cap and sunglasses, but she couldn't conceal her puffy cheeks and artificially injected trout pout.
In April 2012, Lara showed off a similarly shocking look in Los Angeles.