Party Time, Excellent! Wayne's World Stars 20 Years On -- Where Are They Now?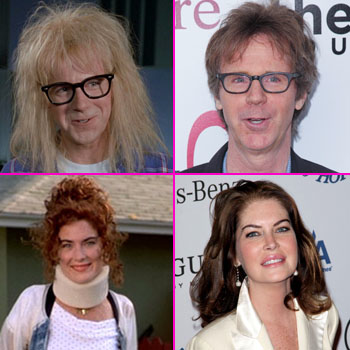 It's hard to believe that it's been 20 years since we were first invited to "Party On!" with Wayne's World .
To celebrate the milestone of what originated as a Saturday Night Live sketch and went on to become a big screen blockbuster and launch Mike Myers' career, FoxNews.com is taking a look back at the iconic characters, their favorite catchphrases and what they are doing now.
For then and now photos and all the latest news on Dana Carvey (who played Garth Algar); Lara Flynn Boyle (Stacy), Rob Lowe (Benjamin Kane), Tia Carrere (Cassandra Wong) and of course, Wayne himself — Mike Myers — go to FoxNews.com
Article continues below advertisement