Lance Armstrong Accused Of Shunning Dying Dad, Branded 'Hypocrite' For Refusal To Forgive Him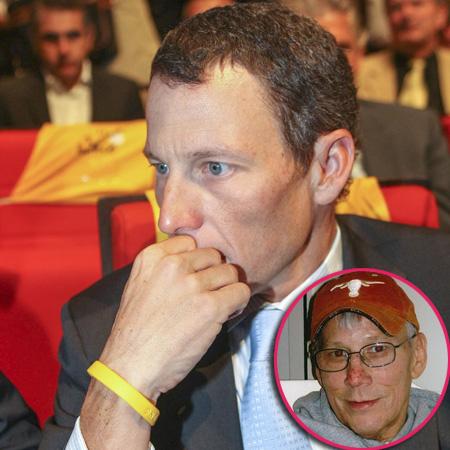 Lance Armstrong continues his spectacular fall from grace - earning yet another black mark against him - courtesy of a bombshell new report that claims he coldly turned his back on his dying father.
"Lance Armstrong is a hypocrite!" The disgraced cyclist's stepmother, Rebecca Gunderson, asserts in an exclusive interview with The National Enquirer.
Rebecca goes on to claim that Lance's biological father Eddie Gunderson, a newspaper contractor from Dallas, Texas, died from a septic infection on June 25, 2012 at age 59, thereby robbing him of one last chance to make peace with the son he had abandoned when he was just 2-years-old.
Article continues below advertisement
"Lance Armstrong is begging the world for forgiveness, but he wouldn't give his own father a second chance. He makes me sick," Eddie's widow fumes.
Rebecca shares details of how Gunderson was left heartbroken after he reached out to his estranged son in a desperate attempt to make amends with him before his death, but Armstrong flatly refused to speak to or see him.
"I saw Eddie cry over this many, many nights," Rebecca recalls. "His last wish was to see Lance once before he died, but that never happened."
For more shocking details about Eddie's desperate attempts to see his son before he died, and how Lance has never met his half-siblings, pick up the new issue of The National Enquirer -- on newsstands Thursday.