Kim Kardashian Was Worried She Couldn't Get Pregnant: 'Maybe I Don't Want Kids'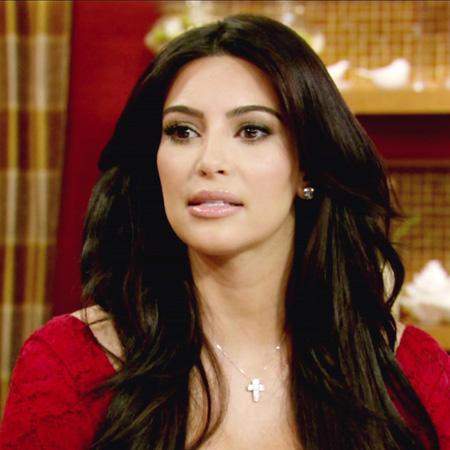 On night two of the Kourtney & Kim Take Miami premiere, Kim Kardashian revealed some unsettling news from her doctor about her chances of conceiving, and RadarOnline.com has the recap.
"When I went to the doctor a couple months ago, he took tests to check my hormones and my levels, and everything was really suppressed and really low because I've been on birth control for so many years," Kim revealed.
Article continues below advertisement
"I want to have kids one day, so he really suggested that I get off birth control."
Kim remained optimistic about the test results until she got a phone call from her doctor with some disturbing news.
"I get a call from my fertility doctor that Khloe and I went to," Kim said.
"I'm 31, and my egg levels came back as a woman that's in my 50s. I'm concerned just hearing all this information of how every woman is born with a certain amount of eggs, and that number to never be increased. Maybe this just isn't in the cards for me, and I'm freaking out a little bit."
With Kourtney now taking care of two little ones, Kim began to question whether or not she even wants kids.
"It's so overwhelming it's even made me second guess even wanting to have kids," Kim confessed. "Whatever's meant to be will be. If I'm not supposed to have kids then maybe I don't want kids."
Kim also began making rude comments to Kourtney about the sloppy way she was dressing, not to mention the fact that all Kourtney wants to do anymore is be with her kids.
MORE ON:
Kourtney and Kim Take Miami
Article continues below advertisement
"I'm just trying to live my life, and it's so frustrating when she throws these insults at me," Kourtney said.
"Kim is insulting my life choices of having a family and wanting to be a mom as if I'm doing something wrong," Kourtney confessed.
But after realizing what her sister Khloe has been through trying to have children, Kim finally came around.
"It's really comforting to know that I have two sisters who have gone through two completely different experiences," Kim went on.