'Nosy' Kim Kardashian Admits To Causing 'Drama' And Making People Cry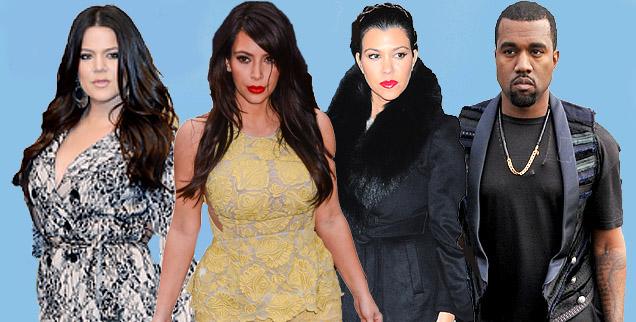 Kim Kardashian is "nosy," gets into "everyone's business" and can instigate "physical fights" and drama – the reality TV queen admits.
Stunningly the 32-year-old makes these comments about herself in an interview alongside her sister Kourtney about the new season of their E! show, Kourtney & Kim Take Miami.
"This season I really took a look back and I realized how much in everyone's business I really was, and how nosy I was – to the point that I was causing people to get into…physical fights, crying, leaving, storming out…with the best intentions," Kim told Us Weekly.
Article continues below advertisement
"'Cause everyone was having issues and I was always trying to bring people together or just make it better."
Kourtney agrees saying: "Kim was a drama causer."
Kim also talks about her pregnancy, revealing she found out she was pregnant with boyfriend Kanye West's child while filming the series.
"I found out when we were just in Miami and you don't actually see that moment of when I found out.
"But it was just really exciting…it was…such a pleasant surprise."
MORE ON:
Kourtney and Kim Take Miami
Asked about her sister Khloé's attempts to become a mother, Kim says: "You know I think she doesn't really care anymore. I think she's just like: 'You know what, it's going to happen. Whatever's meant to be will be. I don't have the time for it right now'.
"She was saying to me the other day: 'I'm so glad it's you. I'm not ready. I don't have the time'."
Kourtney adds: "I think it's not her focus because it can consume you."