Exclusive
Kanye Is NOT Keeping Up With The Kardashians! He Nixes Kris Jenner's Plan For Him To Buy House Near Family Compound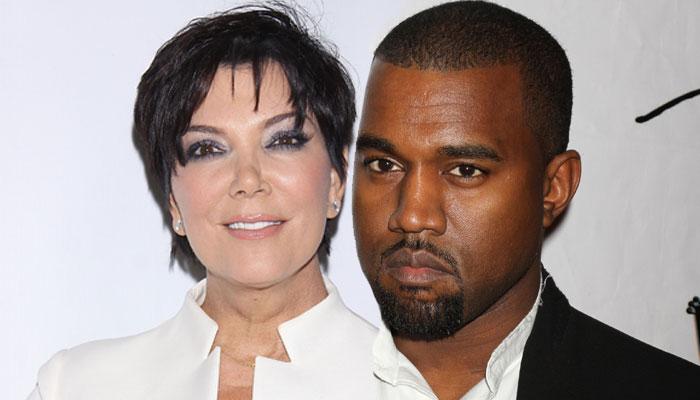 For once Kris Jenner didn't get her own way!
The Kardashian family matriarch had her carefully crafted plan to keep her daughter and first grandchild close by dashed after Kim's baby daddy put his foot down by insisting in no uncertain terms that they would not be moving into the neighborhood, RadarOnline.com is exclusively reporting.
Before Kim Kardashian and Kanye West splashed out a cool $11 million on a luxurious new home in Bel Air, Kris had already picked out a mansion near the family home in Hidden Hills, Calabasas for the couple to move in to.
Article continues below advertisement
However, Kanye, 35, said "over my dead body" fearing Kris would be constantly intruding on his privacy and the pair moved into their own dream property, a comfortable distance away from the reality clan!
"Kris is desperate to be close to Kim during her pregnancy, so she hand-picked a property for her daughter and Kanye in Hidden Hills," a source close to the situation tells RadarOnline.com. "The home was in a gated community, was very palatial and an ideal setting for them to live privately away from the media glare.
"She wanted to be able to visit Kim as often as possible and come and go as and when she chose to. Kris even suggested having her own key. But, Kanye laid down the law. He said 'hell no' to the idea and told Kim he didn't want to live near her mom."
The source continues: "Kanye and Kris haven't been seeing eye-to-eye of late, and he thinks that's because she's always around him, meddling in his relationship with Kim. He feels his privacy has been compromised and wants a little space away from the family.
Article continues below advertisement
"And, more than anything, Kanye wants a little bit of quiet time with Kim alone."
As RadarOnline.com previously reported, Kim and Kanye plunked down the hefty sum for the elite SoCal neighborhood home.
According to reports, the super-couple plans on demolishing the current 10,000 square foot home that stands on the grounds to erect a 14,000 square foot Italian villa with amenities such as a bowling alley, basketball court, salon, theater, gymnasium and more.
Among their new neighbors: A-lister Jennifer Aniston, 90s "It girl" Sarah Michelle Gellar and Girls Gone Wild entrepreneur Joe Francis.
The news of Kim's pregnancy leaked during papa-to-be Kanye's concert at Atlantic City's Revel Resort last month, when the hip-hop king called Kim "my baby mama" during the show, telling her, "Now you having my baby!"