REPORT: Paris Hilton Allegedly Hid Cocaine In Her Privates, Charges Tell-All Book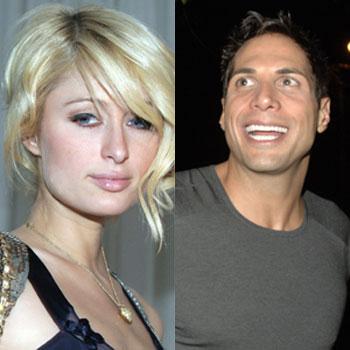 Joe Francis allegedly sent a little care package to a Europe-bound Paris Hilton -- a cigarette box full of cocaine and Ecstasy -- according to one Girls Gone Wild former employee who's written a tell-all book about his employment by Francis. And the employee charges that Paris indicated she was going to smuggle the cocaine in her privates.
According to The Hollywood Reporter, Ryan Simkin, a former cameraman for Francis, said in his book, FLASH! Bars, Boobs, and Busted: 5 Years on the Road with Girls Gone Wild, that the alleged drug exchange took place while Hilton was doing a photo shoot for Seventeen magazine.
Article continues below advertisement
Simkin also wrote that Hilton chose a very private location to store the contraband.
"I asked if she was flying private, and she said, 'No, commercial.' And then as politely as I could, I asked her how she planned on traveling with that amount of blow and X," Simkin wrote. "She held the box in her right hand, and then with an underhand swoop like a lower case J, she demonstrated exactly how she intended to beat airport security. She even whistled as she did it. A little alley-oop with the Camel Box, straight up her (vagina). Classic."
Francis sued Simkin and publishers 4th Street Media and 4 Park Publishing earlier this summer to halt publication of the salacious book, claiming that its in violation of a non-disclosure agreement Simkin agreed to as Francis' employee. On Tuesday, the publishers filed an anti-SLAPP motion trying to get the case dismissed, claiming the book is protected under free speech rights and that a non-disclosure agreement was not mentioned in their pact with Simkin. As part of that motion, sworn declarations by Simkin and the 4th Street Media company principal Brian Howie were filed, attaching the book as an exhibit.