Julianne Hough Opens Up About Abuse: 'I Was A Dark Person'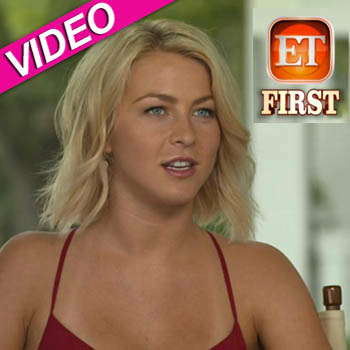 Article continues below advertisement
In the film her character is forced to confront an abusive past, and she said she knew the trauma her character had suffered.
"Being Katie, I relate a lot to her. The fact that she had been in one situation that just sucked the life out of her, and it was a bad situation, and she needed to change and move on and kind of find her own again. And through that you find love and everything."
The 24-year-old said the abuse happened when she was very young.
"I was 10 years old looking like I was 28, being a very sensual dancer. I was a tormented little kid who had to put on this sexy façade because that was my job and my life. But my heart was the same, and I was this innocent little girl. I wanted so much love.
"While I was in London, I was abused, mentally, physically, everything," she said in the February 2013 issue of Cosmopolitan, declining to go into details about by who or in what way she was abused. "I'm a very forgiving person, and I don't want to hurt anybody. What's past is past."
Article continues below advertisement
Julianne told Entertainment Tonight that she knew this would be a side that people were unaware of about her.
"I think a lot of people got to know me through Dancing with the Stars and don't really know about my past before that, which I don't talk about much."
Julianne said that she finally found the strength to end the abuse.
"So I had to leave that situation and kind of come into my own again and I did."