Julianne Hough Almost Didn't Date Ryan Seacrest, Was Reluctant Because He's So 'Influential'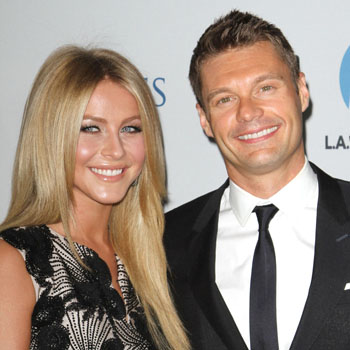 Article continues below advertisement
Luckily the American Idol host and the Footloose star hit it off and are happily dating two years later.
"When we do see each other, we are super excited and do these cute and romantic things," Julianne said about her 37-year-old boyfriend.
"I'm 20 lbs. heavier than I was when we started dating. And now we always have great wine, and I can tell the difference. So I told him, 'You ruined my life because I can't go to a friend's house and drink cheap wine anymore.'"