Exclusive
Hot Property! Jessica Simpson And Eric Johnson Wanted To Buy Osbourne Home Before Fire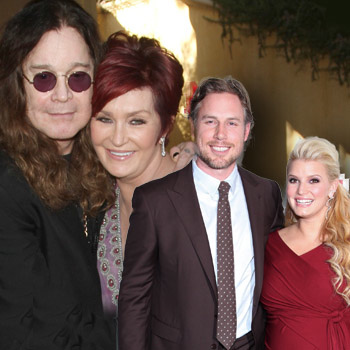 Before an accidental fire in their Beverly Hills home, Sharon and Ozzy Osbourne were nearing a deal to sell the property to Jessica Simpson and Eric Johnson, RadarOnline.com has learned exclusively.
The singer-turned-fashion designer and her former NFL-playing fiance were ready to pay up to $12 million for the luxury abode.
But now they want to see the damage caused by last week's blaze before committing to a deal.
Article continues below advertisement
"When Jessica and Eric heard about the fire they were as equally as disappointed as the Osbournes," a source told RadarOnline.com.
"They were planning on making an offer on the mansion somewhere in the region of $12 million, because they felt it was the perfect family home.
"Now, they're going to have to assess the damage before committing, even though they heard it is pretty minimal.
"Jessica does have her sights set on the property but she is looking elsewhere again.
"She's also a believer in fate and is wondering if the fire was a sign that she shouldn't buy it and wait for something else to come on the market.
"It's a shame for Sharon and Ozzy – they were ready to sell."
Firefighters were at the Osbourne home last week as Sharon revealed forgot to extinguish a candle before going to bed!
Apparently candles and celebrities are a dangerous mix! Heather Graham's NYC pad caught fire recently after the actress left candles burning near her bathtub. And world famous DJ Skrillex accidentally set his hair on fire trying to blow out his birthday candles in a club in Hollywood!