Golden Girl! Teen Gracie Gold Gives Stunning Performance At US Figure Skating Championships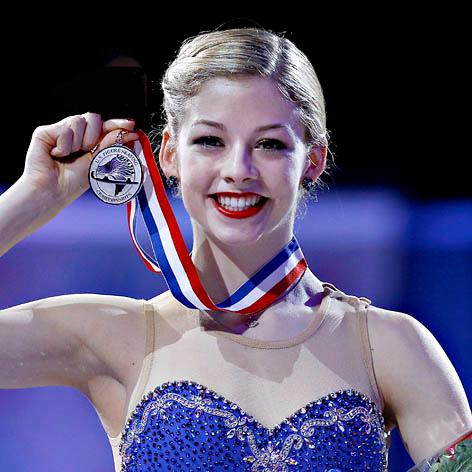 It's being called one of the most dramatic finals in the history of the U.S. Figure Skating Championships.
Gracie Gold, 17, wowed judges at the competition in Omaha by performing a breathtaking seven clean triple jumps during the women's long program.
The rising star very nearly caused a stunning upset, coming in second and missing out on the top spot by just two points.
Her stunning performance gave her an 11-point lead over the reigning champion in that category and put her just two points behind Ashley Wagner overall, who went on to scoop the title for the second year in a row.
Article continues below advertisement
Gold excelled in the long program moments after "shaking off a blood nose" and recollecting herself after disappointing short program results, the Chicago Tribune is reporting.
The teen said: "After the short program, I didn't want to compete but I knew I had to pull through.
"I didn't get over my head with thoughts or expectations. I just went out there and skated like I know how to skate."
The performance was enough to take the Chicago teen from ninth place overall, catapulting her up the scoreboard to swoop in and take the silver medal.