Gen. Petraeus Cheating Scandal Explodes: Mistress Launched 'Blackmail, Extortion, Threats,' At Me, Says Socialite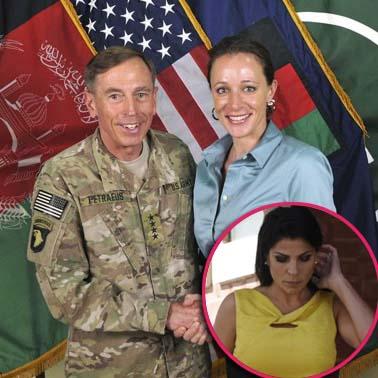 The scandal that brought down General David Petraeus after his illicit affair with biographer Paula Broadwell grew as she was accused of sending threatening emails to Jill Kelley,whom she believed he was having an affair with, and now Jill is speaking out for the first time about the "blackmail, extortion, threats" made against her.
The brunette socialite from Tampa found herself in the middle of the scandal after she was identified as the second other woman allegedly having an affair with Petraeus after emails that Broadwell sent her were reported on.
Article continues below advertisement
She said the first email was sent anonymously and her husband, surgeon Scott Kelley, saw the email on their joint account, and she was "terrified" when he told her about the contents in an exclusive interview with The Daily Beast.
Kelley said that note and the many that follwed contained "blackmail, extortion, threats."
She said she couldn't tell if the sender was a female, and that they did not warn her to stay away from Petraeus.
Kelley said the description of them as "romantic rivals" was not true. "Think how bizarre that is," she told Howard Kurtz in the interview.
Yet Kelley says that she did not know the woman having the affair with General Petraeus. "I never met Paula in my life." Kelley says, and didn't even know about Broadwell's book about the General.
Kelley also "flatly denies" she had a realtionship with General John Allen, and she said the claim that they exchanged 30,000 emails was "outrageous." She said she estimated the amount of emails "in the hundreds," according to the interview.
Article continues below advertisement