Jill Kelley Calls David Petraeus Mistress Paula Broadwell A 'Criminal' And 'Stalker'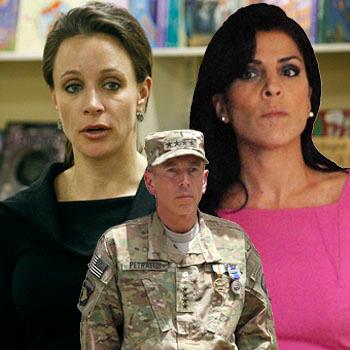 The gloves have come off!
In emails she sent to the mayor of Tampa, local socialite Jill Kelley is calling David Petraeus' mistress Paula Broadwell a "criminal" and accused her of "stalking us all."
In emails she sent to Tampa Mayor Bob Buckhorn, and released by his office on Friday, Kelley wrote complaining that her name along with those of Petraeus and Gen. John Allen being "exploited by the media," reports The Tampa Bay Times.
Article continues below advertisement
"I wouldn't care — if they got the facts right and the focus was on the criminal that stalked all of us," she added in a reference to Broadwell. "But the truth will one day prevail."
As RadarOnline.com has been reporting, Kelly set off the Petraeus sex scandal after she began receiving anonymous threatening emails warning her to stay away from the general-turned CIA Director. Those messages were traced to Petraeus' biographer Paula Broadwell, and a further search of her emails uncovered her sexy correspondences with the married Petraeus.