Fantasia: 'I'm Not Anti-Gay'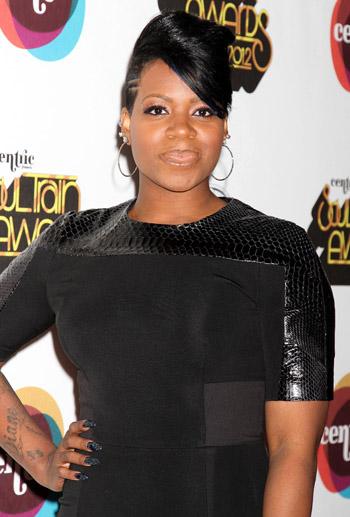 Fantasia Barrino caused a firestorm of controversy when she posted a rant referencing gay marriage on her Instagram account. Some fans thought it sounded very anti-gay but the American Idol alum insists she's anything but.
"I Rise ABOVE IT ALL!!! THE WORLD IS GONE MAD. KIDS, THE GOVERMENT, THE church House… Everybody Trying!!!!!!!," the singer wrote. "It's a lot that going on that the Bible speaks about we should Not be doing. Weed legal in some places, Gay Marriage Legal BUT YET IM JUDGED!!! Im not doing Nothing for you… My Life!!!!"
Article continues below advertisement
Fantasia's rant was a reference to the criticism she's had aimed at her because she began her affair with her baby daddy Antwaun Cook when he was still married. The two became parents just over a year ago.
The angry response brought about a quick statement from Fantasia's management saying she was a strong supporter of "the LGBT community," and Fantasia herself got back into the fray, posting, "I, Fantasia Monique Barrino, don't judge anyone because I don't want to be judged. The gay community is one of my largest supporters. I support the gay community as the support me. Bloggers please stop misrepresenting the facts."