Dear Abby Creator & Legendary Advice Columnist Dead At 94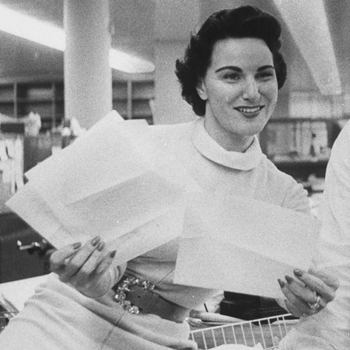 To millions of people around the world she was known as "Abby."
But on Thursday it was announced that the woman who wrote the legendary Dear Abby advice column died at the age of 94, RadarOnline.com is reporting.
According to her publicist, Pauline Friedman Phillips died on Wednesday after a long battle with Alzheimer's disease.
For decades, Phillips was in a longstanding feud with her twin sister Esther Friedman Lederer, who wrote a rival advice column using the pen name Ann Landers.
Article continues below advertisement
Despite the battle millions of people worldwide wrote to Abby for guidance.
And Pauline – who started the column in 1956 – wasn't afraid to express controversial views.
According to the Associated Press, in a 1998 interview she revealed that she frequently received hateful letters whenever she wrote "kind words about gays."
She said, "It doesn't bother me. I've always been compassionate toward gay people."