Arnold Schwarzenegger: 'I Still Hope For Reconciliation, I Still Love Maria'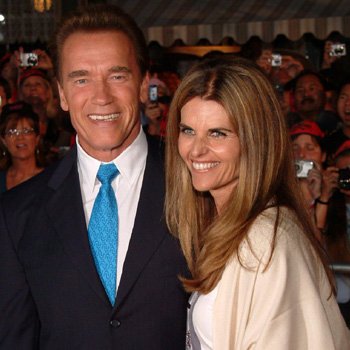 Arnold Schwarzenegger once famously proclaimed, "I'll be back" - now, he's hoping ex-wife Maria Shriver feels the same.
Arnold told Germany's Bild newspaper he spent the holidays with his ex-wife and their kids, and continues to hold a good thought about the prospects of reuniting.
"We're not fighting a war," the former California governor told the paper. "I still hope for reconciliation… I still love Maria."
Article continues below advertisement
The couple's 25-year marriage ended in shocking fashion nearly two years ago, when news broke he'd had a love child with their former housekeeper, Mildred Baena. In his 2012 book Total Recall: My Unbelievably True Life Story, the 65-year-old recalled with regret how he broke the news to Maria during a therapy session.
"The minute we sat down, the therapist turned to me and said, 'Maria wanted to come here today and to ask about a child - whether you fathered a child with your housekeeper Mildred,'" he wrote. "I told the therapist, 'It's true.'"
MORE ON:
Arnold Schwarzenegger