Exclusive
Arnold Schwarzenegger & Maria Shriver Can't Sell Sprawling Ranch: Take A Peek Inside!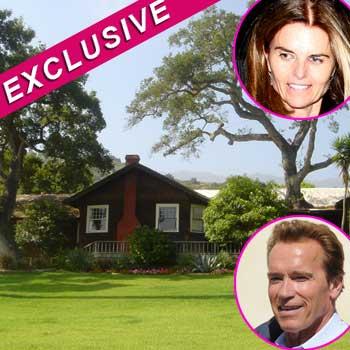 Article continues below advertisement
But Maria is prepared to take a hit on the acreage because she thinks it has "bad energy."
"Maria's Ranch Monte Alegro site is an albatross around her neck she can do without," a source revealed.
"The tract has been on the market since January – originally she hoped that she could build a home there after splitting with Arnold – but now she's decided that it should be sold.
"She thinks the land has bad energy. Maria's a very spiritual person and she doesn't want any negativity in her life, especially after everything she went through, so she just wants it gone from her life.
"However, they just can't seem to sell and she's getting increasingly frustrated - it's one of her last remaining links to Arnold and she just wants to move on," the source revealed.
The Former Governor of California and his Former First Lady bought the land in the coastal enclave in Santa Barbara County back in 2008.
The property was part of a Planned Urban Development comprised of the old Rancho Monte Alegre, a 3,100 acre ranch that stretches from the south near Foothill Road far up into the foothills of the Santa Ynez Mountains. The hills are filled with oak trees, creeks, waterfalls, and spectacular ocean views from miles of riding trails.